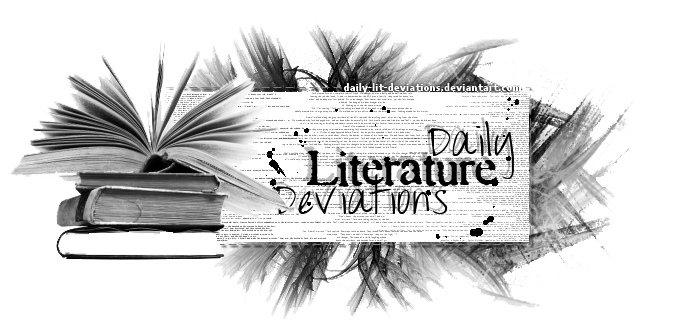 Daily Lit Deviations for October 8th, 2012
We are proud to feature today's Daily Literature Deviations!
You can show your support by

ing this News Article.</b>
Please comment and

the features and congratulate the artists!

For all of the featured artists:
If you receive a DD for one
of your pieces featured by DLD please note LiliWrites.
We will include you and your piece in a special recognition news article.

Poetry
as she observes the lives of the patrons that frequent a
coffeehouse and the different types of sadness that keep them there.
This lovely piece by HippieHebe will leave readers
pondering cigarettes and astronomy in a different way.
astronomers is a piece readers will return to again and again.
Prose
The stream-of-consciousness is
flawless and leaves the reader breathless.
A great piece of flash-fiction that
presents time in a different and introspective light.
Foreign Language
A touching and well-thought-out piece about
this excruciating part of the human condition: waiting to die.
For more information, including how to suggest a Deviation
Thanks so much for supporting the lit community and this project!