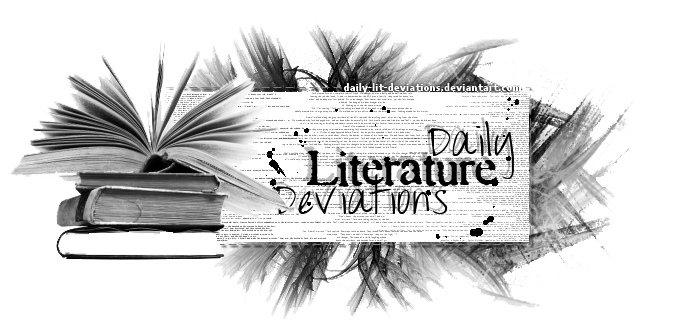 Daily Lit Deviations for October 15th, 2012
We are proud to feature today's Daily Literature Deviations!
You can show your support by

ing this News Article.
Please comment and

the features and congratulate the artists!

For all of the featured artists:
If you receive a DD for one
of your pieces featured by DLD please note

LiliWrites

.
We will include you and your piece in a special recognition news article.

Poetry
A simple thought, beautifully expressed with
both reservation and longing.
:thumb331791687:
From the suggester: There is a deep sadness
and beauty among her words. Each verse, line and
word is a lesson in beauty and sadness.
Suggester: This piece is simply astounding when read aloud,
and has an unshakeable sense of rhythm. The imagery is spliced
and grafted expertly- along with smooth word-to-word transitions
that leave you in a deeper frame of mind than you were before.
Prose
A wonderfully told story with an excellent premise
that feels as if it could be a children's novel.
Brimming with faint nostalgia of a time when letters
were still a primary form of communication, the many
detailed touches bring the ordinary world of this office worker to life.
For more information, including how to suggest a Deviation
Thanks so much for supporting the lit community and this project!